Nebraska Trails Foundation
---
We serve as a nonprofit 501C(3) partner assisting Nebraska communities in building trails systems.
Your gifts, both large and small, will help us achieve our mission of assisting communities in developing multi-use trails throughout Nebraska. We envision a network of trails across our state, resulting in healthier lives, natural green space corridors, and improved quality of life for all.
The Nebraska Trails Foundation is a 501C(3) and all donations are tax deductible.
---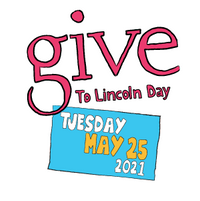 Donate to NTF during Give To Lincoln Day
​Give to Lincoln Day is a giving day event  coordinated by Lincoln Community Foundation. Every donation made from May 1-25 makes a bigger impact on Give to Lincoln Day because nonprofits also get a proportional share of a $500,000 match fund made possible by LCF and generous sponsors.
Your donation to the Nebraska Trails Foundation supports Great Plains Trails Network (GPTN) projects. GPTN is dedicated to enhancing the lives of everyone who enjoys cycling, jogging, sightseeing, walking, and even horseback riding along the wide array of trails in Lincoln and Lancaster County.
Our most recent accomplishment was raising over $1 million to support construction of the GPTN Connector which provides a pedestrian and bicycle bridge from Densmore Park to Wilderness Park along the former Rock Island Railroad alignment. 
Our next exciting project is the Chris Beutler Trail in the future South Haymarket Park. A new downtown neighborhood park is planned in the vicinity of South 7th and N Streets. It will serve as a corridor for a trail connection between N Street (Haymarket Trail/N Street bike lane) and the Jamaica Trail at J Street.  This segment of trail will serve as a key link between the Haymarket and the overall trail system for commuters and for park users coming from neighborhoods to the south. | Donate Today! |